Introduction / Quick Start
Read this section first. Then play a few games, and come back and read "Keyboard Shortcuts" and the rest..
Runestone Defense is a tower defense game. Monsters will enter the board and follow the shortest path to the exit. In their way, you can place towers, which will shoot at them and cause damage and even death. Your goal is to kill all the monsters before they reach the exit. For each monster that escapes, you lose 1 life. If you reach 0 life, you lose the game. You start each level with 20 lives.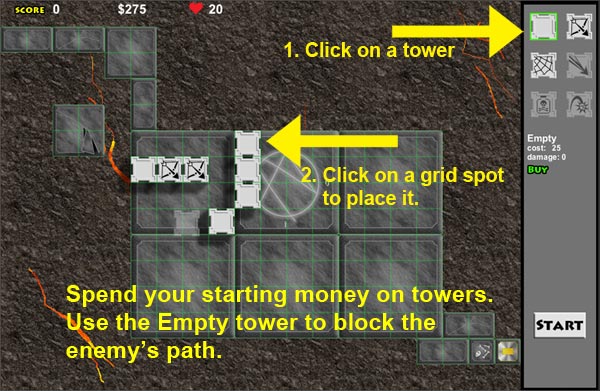 Towers cost money to buy. You start with some money, depending on the level, and you get more money for each monster you kill. You can then buy more towers, or upgrade the ones you have. Generally, a fully upgraded tower is your strongest weapon, and will be a better deal for the money than a bunch of low level towers.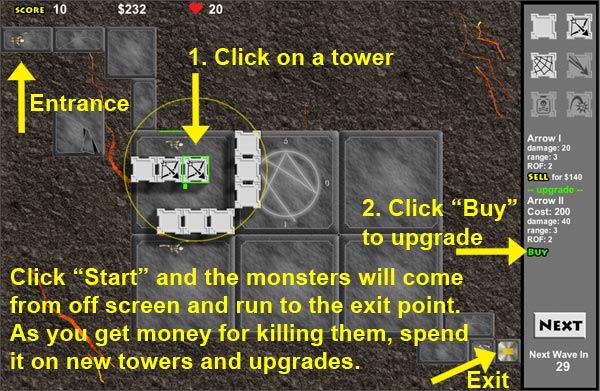 Click on "Next" to call the next wave early and get bonus money. Good luck!